Best Time to visit Antarctica
No travelers visit Antarctica during the winter when polar ice blocks ship traffic and temperatures plunge into the negative degrees, even along the relatively warmer coasts. Most vessels offer tours from November to March.
NOVEMBER
The month of November (late Austral spring and early Austral summer) undoubtedly offers the most adventurous time to visit the Peninsula. This is the time to see Antarctica at its most undisturbed form. As the season goes on, the landing areas become impacted and muddy. Some operators tend to discourage
November voyages as temperatures tend to be colder and polar ice is still breaking up so access to some areas may be limited. However, the cold temperatures also offer the most impressive icescapes, pristine snow and breathtaking scenery. Wildlife is not as plentiful as later in the season, but it is a good time to see the penguins mating. There are fascinating courtship displays in the penguin rookeries and travelers can see the penguins at work building their nests
DECEMBER TO EARLY FEBRUARY
December and January have the most sunlight (up to 20 hours a day), penguins begin hatching, and vessels are typically fully booked many months in advance. Wildlife, especially penguin chicks, is most plentiful during this time typically
Mid-FEBRUARY AND MARCH:
Late summer, February and early March is the best time to spot whales, though you are taking the risk that other wildlife may already be gone out to sea. Cruises tend to be less crowded so often there is less waiting time for Zodiacs and station tours. This time of year you are also likely to have better access to areas further south as polar ice melts. Many vessels have different rates for the same itinerary at different times of the year. Travelers are most likely to fine good deals on cruises at the very beginning or end of the season, but wildlife and access to the continent itself may also be more limited during these times
We offer Antarctic Expeditions on the best Expedition ships sailing in Antarctic waters today
How to pack for polar Climate
Our recommendation is to bring "arctic quality� clothes that will fit into a layered clothing scheme. For example, packing "arctic quality�, light-weight long-sleeve t-shirts, turtlenecks, and a water-proof shell is better than packing five big, cotton sweaters and two huge "winter-down� coats. Three to five pairs of active-wear pants, and then a pair of waterproof pants such as ski or snowboard pants, which is designed to respond to temperatures variations, is much better than seven pairs of jeans. Keep in mind that you may experience anything from t-shirt weather to artic, sub-zero snow-squalls (if you are lucky), so, each day's temperature might change quickly without any time for you to change your clothes – layers are essential. Of course, your dinner clothes are your decision. Please read the following article designed to give you an understanding of how to dress. The tips and Packing List, below, will act as a guide in the packing process.
Why being layered is so important? Temperatures may be warmer in the day than you expect, which will cause you to sweat. Your sweat will make for a cold feeling and once you get wet, your body will lose its natural temperature at a higher rate than before. If you are dressed appropriately, you can remove a light-weight layer and carry it with you. Second, your body works hard due the climate. The cold weather, snow, and natural adjustment of your body require a significant output of physical energy other than just walking. You will want to be able to take off and put on layers as needed. It can't be stated enough here; layers are the key to comfort in a Polar climate.
Being waterproof is also essential. Although summer temperatures are generally mild, you should expect wind, clouds, and precipitation. It is also possible that water will spray up on passengers during Zodiac cruising. We can say with certainty that if your clothes are not waterproof on the outer layer, you will get cold. In this regard, we recommend being mindful of having waterproof shoes as well. Trust us, having a water-proofed outer layer can make or break your travel experience.
Beware of tight clothing that doesn't let your body "breathe�. Part of being insulated is a system of letting the natural warm air of your body counteract the cold air you encounter. If your clothes are too tight, and don't allow for insulation, you can get cold easily. Also, remember that cotton isn't really an insulator. So, we recommend more modern artic designed clothing.
Finally, remember the "wind-chill factor� and plan accordingly. A stiff wind on a polar plain can sweep away any generated body heat in a second, and it's important that your clothes are windproof. A good, warm wind-proofed shell will keep your chill to a minimum, so make sure any shell you bring is insulated, water- and windproof.
The following tips will help you be comfortable in cold weather
Avoid overdressing and reduce perspiration.
Wear water repellent outer layers that will keep you dry on the outside and still able to "breathe� enough that moisture from your body can escape.
Body heat is most likely to be lost from hands and feet. Keep them warm and dry.
Mittens are better than gloves.
If the rest of your body is covered, as much as 90% of the heat you lose will come from your head; be sure to wear a cap.
Dress in comfortable, loose layers. It is far better to wear layers of relatively light, loose clothing than one thick, heavy item. Between each layer there is insular air that, when heated by your body, acts as a natural insulator. It will also allow you to keep from overheating.
Modern "arctic design� clothing is best – Polar fleece is a good example. Also, wool and silk are superior to cotton because they trap warm air. When damp or wet, polyester is a better insulator than goose or duck down.
Packing List
Parka (usually provided by Operator)
You should look for a lightweight, wind and weather-resistant shell with insulation. Bright colors are more visible, and safer in polar environments. Traditionally, Polar travelers wear red.
Warm Trousers
Ski pants are suitable if you have them. Otherwise, bring any sturdy trousers that can be layered between your long underwear and rain over-trousers
Ð? pair of water-resistant "rain-pantsâ€? made of coated nylon are essential. These are worn like shell for your legs. Look for Gore-Tex and other synthetic fabrics that are waterproof and "breathableâ€?. These materials keep out wind and water without trapping excess heat. This is probably the most important clothing you can pack for a trip.
Waterproof Pants (Trousers)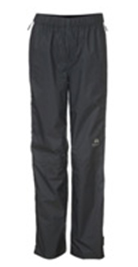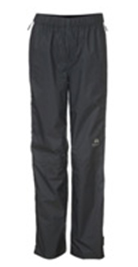 You should select medium to thick thermal underwear; long sleeve thermal top, trousers and socks. Most people prefer a ightweight version – but this depends on your personal thermostat. Polypropylene fibres are warmer when damp or wet, than silk or wool, although the CSIRO has recently developed a fine wool product called Sportwool.
Thermal Underwear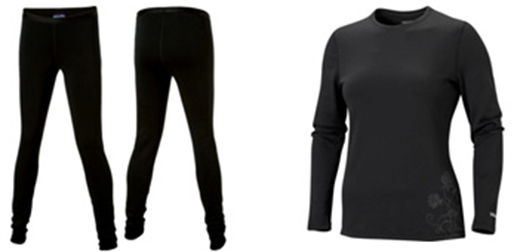 Wool sweaters or a polar fleece jacket of medium weight are recommended.
Sweaters or polar fleece jacket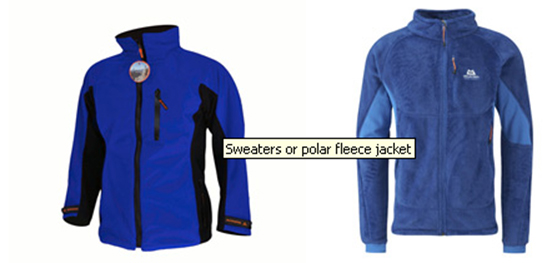 Turtlenecks or t-shirts
Bring several practical turtlenecks or t-shirts for layering and use around the ship.
Mittens and under-gloves
Keeping your hands warm and dry is an important challenge. Thin polypropylene gloves should be worn underneath warm mittens so you can take off your mittens to operate your camera and maintain some level of protection against the cold. These should be loose enough to permit good blood circulation. It's a good idea to bring an extra pair of wool mittens to wear if your other pair gets wet or lost.f
Woolen Cap or fleece cap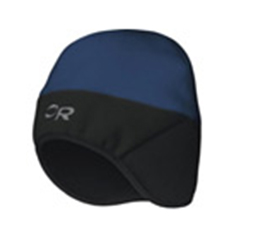 A warm cap to protect your ears.
Scarf
A warm scarf can help you to protect your neck
Warm Socks
Sturdy, tall wool (or other thick material) socks should be worn over a thin pair of silk, polypropylene or cotton/wool socks which provide enough insulation for your feet. Bring several pairs of outer socks, as your feet will inevitably get wet.
Insoles for gumboots
They will keep your feet warmer when sitting in the Zodiac for long periods.
Rubber Boots (usually provided by Operator, please check at the time of booking)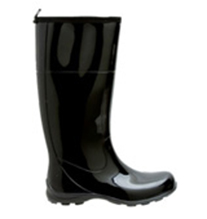 A pair of pull-on rubber, unlined and completely waterproof boots that are mid calf or higher (12-16", 31-41 cm high) with a strong, ridged non-skid sole is essential for landings. You may have to step from the Zodiac into icy water up to 10" (25 cm) high on some landings. Also, expect poor footing on the ice and ashore. Do not bring heavy, cumbersome boots that make it difficult to walk. Boots with waffle soles like those on a hiking boot or running shoe tend to give the best footing. Ideal boots are «Wellies» or «Viking» boots. Remember that you will be wearing these boots a lot. So they must be comfortable for extended wear and walking. The boots should not be too tight or too sloppy. If they are too tight you will get cold feet.
For maximum warmth, wear loose-fitting boots and two pairs of socks. Try out your boots before the voyage.
Ship Attire
Dress on the ship is informal. Clothing on board is usually jeans, corduroys, casual slacks or trousers, long sleeve shirts or t-shirts, fleece and a parka in hand during the day. Lightweight walking shoes/boots are comfortable and some people like to take them ashore.
Backpack
A waterproof nylon backpack, rucksack, or similar bag for carrying your camera and other gear. Make sure your primary shore-landing bag has shoulder straps so that your hands are free, when boarding the Zodiac. It is very important that you have some way to keep your camera dry, particularly while you are on the Zodiacs.
Sunglasses
High quality sunglasses with U.V. filter are recommended even on cloudy days, as the U.V. reflects powerfully, even when you don't expect it. We do not require "glacier glasses�; your normal sunglasses will suffice, but polarized sunglasses are most effective. Tinted ski/snowboard goggles are also be useful if conditions are windy, snowy, etc.
Sun-block lotion
Protective sun-block lotion for your lips, hands and face. The reflected glare from water, snow and ice can be intense and will burn the skin of passengers in certain conditions. In any regard, it is highly recommended.
Camera
Camera, battery charger. It is advisable to bring an extra camera in case of malfunction or accident.
Extra pair of prescription glasses
Those who wear contact lenses should also bring glasses because salt and wind can irritate the eyes.
Bathing suit
For hotels, aboard some ships and (just maybe) a polar plunge.
Medicines
Prescription medicines and other remedies such as seasickness medication. Be prepared for rough water – also, please bring a signed and dated letter from your physician stating any health problems and dosage of medications, for emergency use.
Binoculars
A pair of binoculars for spotting whales and seabirds from deck is highly recommended.
Plastic bags
Zip lock plastic bags for your camera.
Earplugs
Earplugs may be useful if you are sharing a cabin with a snorer.
Dressing for Gateway Cities
Don't forget this important aspect of your trip – your personal style is our best advice.
Landings in Antarctica
An endless white wilderness, Antarctica is nature at its most sublime and haunting. During these astonishing voyages you will learn of the great explorers who paved the way into these southern oceans, gazing out across landscapes that have remained as awe-inspiring and unchanged as the day that man first set eyes upon them.
Landings
Weather, wind, ice and local conditions will determine the exact nature of your programme and schedule. Safety is paramount and the ship�s captain will decide the final sailing itinerary during the voyage. Therefore every voyage is unique and all advertised routes, by the very nature of the region, can only be indicative. Below you will find a selection of some of the possible landing sites in Antarctica depending on your voyage�s planned itinerary.
Deception Island, South Shetland Islands
One of the highlights of the South Shetlands, Deception Island is a distinctive ring-shaped volcanic caldera, a portion of which has collapsed and created a navigable opening into the flooded interior. The natural harbour within includes Whalers Bay, home to an abandoned whaling station known as Hektor, as well as a derelict British base.
Half Moon Island,South Shetland Islands
Staggeringly photogenic and blessed with some of the most spectacular Antarctic scenery imaginable, Half Moon Island is a glittering gem amongst these island treasures. Its serrated and creviced cliffs are home to a large colony of chinstrap penguins, as well as Antarctic terns, kelp gulls, snowy sheathbills, Wilson�s storm petrels and several species of seals who are regular visitors to the island.
Yankee Harbour, South Shetland Islands
Early sealers in the area used Yankee Harbour on Greenwich Island as a frequent base of operations, its remarkable setting providing a natural safe haven for the sailors. Remnants of those early days can still be seen littering the shoreline, but the big draw for visitors here is the large colony of Gentoo penguins, whose numbers are estimated to be around 4,000 breeding pairs.
Cuverville Island
Situated in the scenic Errera Channel, Cuverville Island boasts the largest known colony of Gentoo penguins. The narrow Errera Channel offers a spectacular passage to and from Cuverville as icebergs become trapped and grounded in the nearby shallows. Watching from the observation decks as our navigators weave the ship carefully between the icebergs is as exciting as being surrounded by the throngs of nesting penguins onshore.
Neko Harbour
Neko Harbour with its Gentoo penguin colony lies nestled in Andvord Bay, surrounded by the mountains and high glacier walls of the peninsula. Named after a factory whaling ship from the early 1900s, Neko is one of the rare places in this area where you may land on the Antarctic mainland.
Paradise Bay
The harbour is paradise not only in name, but in splendour and scenery as well. Protected from the winds of the nearby Gerlache Strait, Paradise Harbour offers another rare opportunity for a mainland landing and some of the finest vistas the Peninsula has to offer. Here you can find the Argentine base Almirante Brown and the Chilean base Gonzalez Videla, as well as colonies of neighbouring penguins.
Lemaire Channel
This 11km long and 1.6km wide channel is one of the most beautiful passages in Antarctica. It bestows upon the traveller a glimpse into what fascinates us most about this incredibly contrasting environment; it is sublime yet imposing, delicate yet daunting, alluring yet inhospitable.
Petermann Island
Its location in the picturesque Penola Strait makes Petermann Island a great spot for iceberg- and whale-spotting and offers spectacular views across the channel to the Antarctic Peninsula.
Port Lockroy
The British base of Port Lockroy on Goudier Island was built in 1941 and abandoned in 1962. It lay empty until 1996 when it was refurbished as a museum by the Antarctic Heritage Trust. It has since become one of the most popular sites in Antarctica and offers a unique peek into life in an Antarctic base in the 1950s.
Wilhelmina Bay
The mountains and high glaciers around Wilhelmina Bay ensure plenty of dramatic scenery and sculpted ice from tiny floating pieces to large bergs. The bay is a choice feeding ground for whales and seals and therefore was a rich hunting ground for the whalers of the past.
Antarctic Sound
The huge ice shelves of the Antarctic continent give birth to mile-long tabular icebergs. The strong currents of the Weddell Sea conspire to bring these massive flat-topped bergs north into the Antarctic Sound at the north-eastern end of the Antarctic Peninsula.
Brown Bluff
Brown Bluff lies on the coast of the Antarctic Sound at the tip of the Antarctic Peninsula. As the name suggests, the landscape is dominated by an ominous 745 metres high cliff. The towering, rust-coloured bluff is volcanic in origin and the beach is peppered with lava �bombs�. Ad�lie penguins, Gentoo penguins, kelp gulls, and cape petrels can be found breeding here and Weddell seals are also regular visitors.